Xiaomi officially held its first Mi Fans festival in New York City Friday where the aim of the company was to initiate buzz concerning the Chinese brand that is gradually released into the United State market. About 700 Mi supporters enrolled to be present at the two-day occasion where Xiaomi displayed different products which the company offers globally.
The occasion also had on exhibit, the Mi Home app and its fitting products such as smart bulbs, smart plugs, lamps, and a laser projector. In total, Xiaomi showcased over 50 ecosystem products including cameras and toys that are all connected to Xiaomi's IoT platform.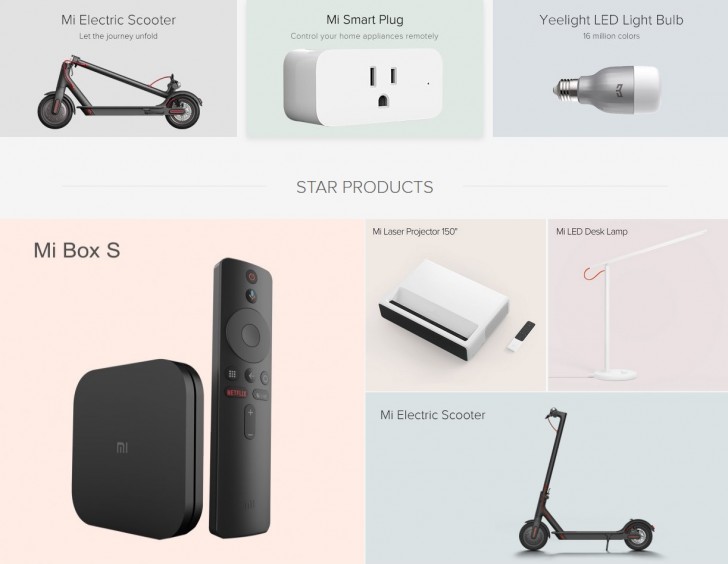 Xiaomi's offerings in the US
Xiaomi is offering the Mi Box S as part of the event celebration – which has been obtainable from Walmart for a some time now – for the price of $40. It performs everything a Chromecast Ultra can do Mi Box S also comes with a voice remote that's compatible with Google Assistant and it supports Android TV apps.
Xiaomi has already begun selling a few products at Walmart, but three of the new products coming to Walmart were shown at the event:
Mi Wireless Charging Pad: which was first introduced with the Xiaomi Mi MIX 2S.
Mi Robot Builder: A 1,086 piece kit that can be built as a rover, tank, or a bulldozer
Mi Home Security Camera: home surveillance camera with 360-degree view controllable with Mi Home app
This was a good and bad year for Chinese companies: ZTE was banned from the US and Huawei hardware is strictly banned from government and carrier use. On the plus side, OnePlus launched the 6T on T-Mobile, putting the widely unknown (to Americans) Chinese brand into carrier stores and Xiaomi sees positive reception to brand.
Xiaomi's strategy of bringing lifestyle and home products before bringing smartphones is a great idea. The smartphone market is so saturated in the US already so building rapport with the brand first is a great way to eventually introduce its smartphones once Xiaomi thinks the US market is ready.
You may wish to check out Xiaomi's US website to see what products it already offers. All the products are sold on Amazon, though, and not directly on Mi.com.